恒温水龙头
它的工作原理
一个即刻和恒定的温度
不同于传统水龙头只有一个把手,恒温水龙头有两个独立的控制把手,一个用于调节流量,另一个用于控制温度。
温度能够以1°C的精准度瞬间达到,即使在使用过程中发生了供水水压和温度的波动,它仍然能够保持出水温度的稳定。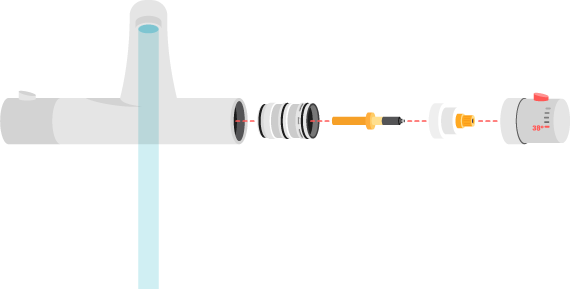 更舒适和安全
恒温水龙头之所以能够如此工作正是因为其温度控制系统里面的一个核心部件,即恒温阀芯。这个智能且独立工作的阀芯能够自行调节冷水和热水的流量,从而保证了您淋浴喷头的出水温度非常稳定。
您在淋浴时无需再实时调节龙头把手,而且还节约用水!

恒温水龙头
特点

1. 温度精准
我们的皮肤是世界上最敏感的温度计,
因此恒温水龙头的调温精度为1°C。

2. 快速响应
水资源是宝贵的。恒温水龙头可以在不到1s内获得所需温度来实现节约用水。

3. 美观设计
恒温混水阀的设计既美观又实用。
厨房

在厨房里,无论您是要洗碗、洗水果蔬菜、洗手还是清洁,水槽恒温龙头都可以让您准确地控制出水温度。
它有什么优点?该如何选择?在哪里购买?价格多少?为了提升您的舒适体验和用水安全,了解更多,获取我们的专业建议。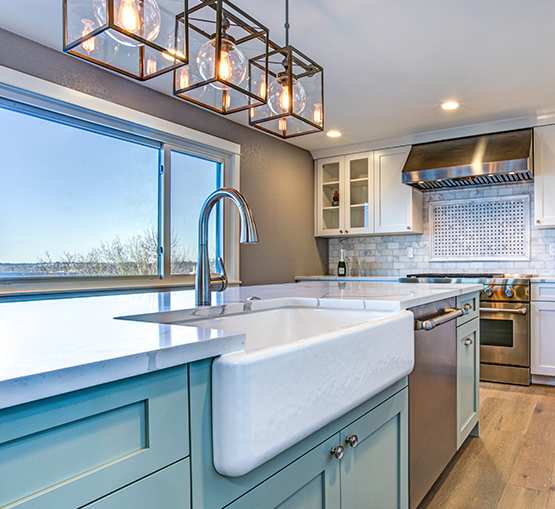 他们的建议

Aurélien O.
Thermostat radiator user
Savings and comfort
All my radiators are equipped with thermostat controllers. They are simple to use, the temperature is very precise. In winter, it's amazing!

Élodie M.
Thermostat shower user
Beware of cheap products!
Thermostatics are great but if you don't choose a cheap product. Proof, my 30€ mixer lasted only 6 months. I bought one which was a little more expensive and now, everything is fine.

Eric D.
Owner of two showers
A real difference!
Compared to my mixer in which the temperature doesn't stop varying, I am happy with my thermostatic tap. The temperature is always the same, it's really pleasant not to have to regulate the temperature all the time.

Great for heating
Nothing to do with the old electric convector at my parents home. With my thermostatic radiator heads, I always have the right temperature in my home.

Sébastien B.
Heating Engineer, Paris
Proof !
I systematically install thermostatic radiators for the comfort of my clients and to help them save energy.

Sindy G.
Mom has two children
The safety of my children
I can allow my children to take a shower in safety. I know that with our thermostatic mixer, they cannot burn themselves.

Sophie B.
Tenant, Île-de-France
The pleasure of taking a shower
With my new thermostat mixer, taking a shower is now a pure moment of joy. The water is always at the right temperature.
合作品牌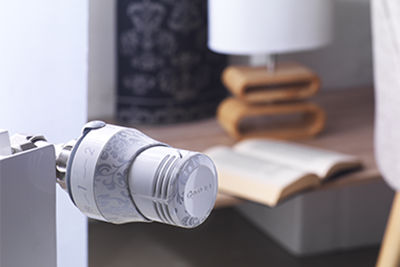 Radiator heads, solutions for heated floors or thermostatic mixing valves, Comap has a very varied set of products to thermostate all the rooms in your home.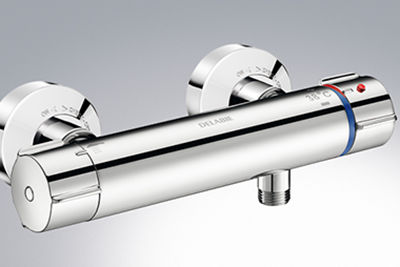 Founded in 1928, the French company DELABIE is the European leader in sanitary equipment for public places and healthcare facilities.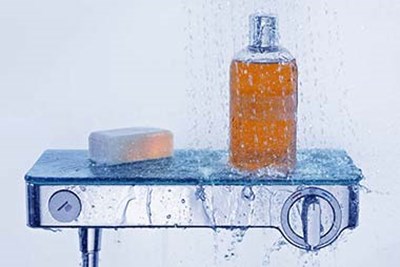 The excellent reputation of the German manufacturer is not random. Known for their reliability, the Hansgrohe thermostatic mixers are among the most appreciated in the market.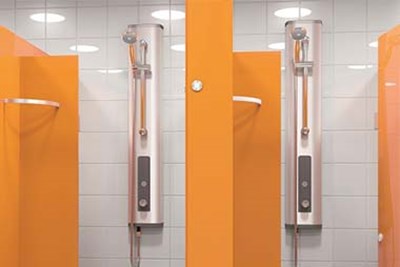 Founded in 1927, the French company Presto is a leader in the design and manufacturing of taps meant for sanitary installations in communities, health establishments and laboratories.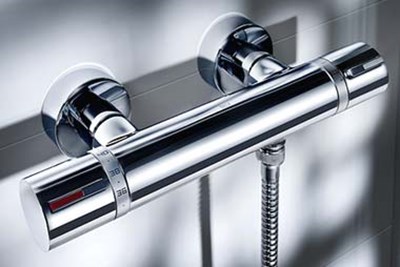 Simple and refined design, high quality finishing, the Roca mixers offer very good value for money.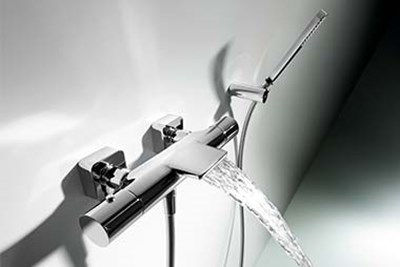 Refer to the list of brands With more than 40 years of experience, TRES GRIFERIAS is a Spanish company which offers a range of taps for the entire house.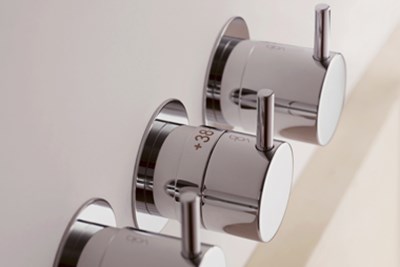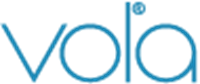 Forerunner of the built-in faucet, Vola has an artisanal know-how recognized all over the world.
合作品牌